Managed SOC Platform
Making Advanced Threat Protection Easy and Efficient
ENDPOINT | NETWORK | CLOUD
learn more
Request a Demo
Combat the
Threat

of Cyber Attacks

(APTs) advanced persistent threats are well-funded, highly skilled, evade security defenses and infiltrated over 76% of SMBs (small-medium businesses) throughout N. America in 2019. Despite the investment of anti-virus and firewall prevention solutions, adversaries continuously demonstrate that yesterday's security stack is no match for today's attack tactics and techniques.

This is why you need RocketCyber – to combat the daunting volume of cyberattacks, helping 30.8 million SMBs from becoming the next victim of cybercrime.
Introducing
RocketCyber

Managed SOC

It all starts with the multi-tenant cloud architecture fueled with integrated threat intelligence, a built-in app store with purpose-built threat detection apps, providing 24/7 threat monitoring and visibility across 3 attack pillars:
Endpoint

Windows, macOS and Linux event log monitoring, breach detection, malicious files and processes, threat hunting, intrusion detection, 3rd party NGAV integrations and more.

Network

Firewall and edge device log monitoring integrated with threat reputation, whois and DNS information.

Cloud

Microsoft 365 security event log monitoring, Azure AD monitoring, Microsoft 365 malicious logins, Secure Score.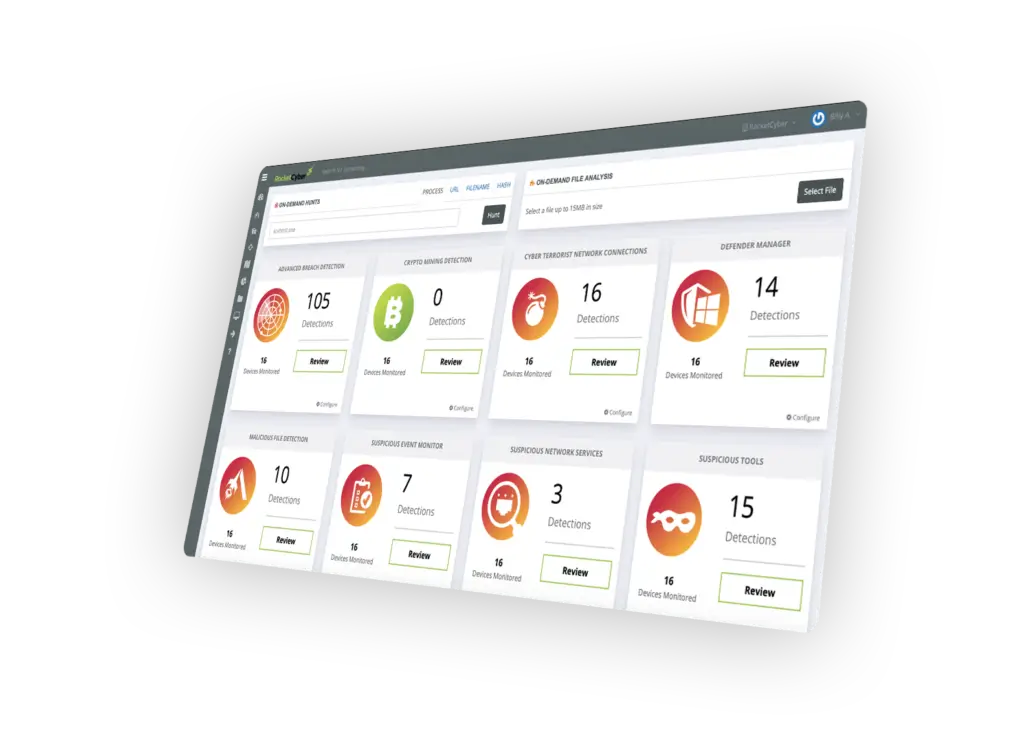 Get Advanced Threat Protection today with RocketCyber.
Gain visibility into Endpoint, Network and Cloud attack pillars.